An experienced diamond partner you can trust.
We are industry experts with decades of experience in jewelry design and manufacturing, bench work and stone setting.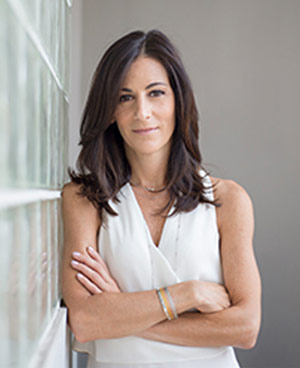 Karen Rosengart,
GIA Diamonds Graduate
Karen has always had a strong creative presence in her life. She holds a Bachelor of Fine Arts degree from the School of the Art Institute of Chicago (SAIC). She also has as a Craft Certificate in Jewelry from the City and Guilds of London Institute where she studied jewelry design and traditional jewelry manufacturing. Karen is a GIA Diamonds Graduate.
After graduating SAIC in 1988 Karen sat at the jewelers' bench. She learned stone setting from her father and specialized in pavé setting. From there she went to work for Frank Nelkin, LLC where she was the liaison for Tiffany & Co. Karen then went to work for Tiffany & Co. where she managed the engagement jewelry product category. She was instrumental in helping launch the original T&Co. Diamond Certificate Program and co- authored T&Co.'s original How to Buy a Diamond booklet. She left T&Co. to work for one of their manufacturers where she managed quality assurance and diamond buying. Read her recent resources, guide to buying diamond melee and guide to buying an engagement ring eBook.
In early 1997 Karen founded KRDiamonds, Ltd. where she utilized her creativity and business acumen to quickly gain a reputation for high quality standards with unparalleled support for clients. After 12 years Karen left KRDiamonds and created K. Rosengart where her focus continues to be catering to designers and manufacturers.
Karen has received the kind of recognition that is rarely granted to a young entrepreneur. In the intensely competitive arena of selling melee, Karen's dedication, integrity, and concern for her clients is a rare commodity.
Recently featured in:
I'm so glad I got to meet you at the Jewelers Summit. It was a great experience and you have been great to work with. Your prices are great and the quality and consistency of the product you are supplying has been spot on. Thank you for being awesome!

David Hartman

Hartman Jewelers
Karen is rare in her attention to detail and ability to focus on the most important aspects of every request. Excellent makes, the finest color, and filling unusual calls make her integral to our business. Her team saves me time, period.

Brian Booth

Booth Custom Jewelers
From a manufacturing jewelers standpoint, Karen Rosengart is the best supplier of melle and loose diamonds I have ever come across. I have been manufacturing jewelry for 17 years and I have had many different suppliers of melee, none of which can match Karen's professionalism and perfection. My orders are ALWAYS on time, each individual size of diamond is bagged and clearly labeled, her grading process is very tough (think GIA), and her prices are always consistent. With other dealers, they give you a great deal this week and next week the price per carat goes up. Karen's prices are always stable and her quality is always consistent. She saves me time with her process of picking and bagging exact sizes, and her consistency in pricing makes it easy for me to quote prices on jobs. On top of that, when she tells you a quality, you can believe it. Since I found her, I have not had to look anywhere else for my melee needs.

Clay Scott, Owner

Clayton Jewelry Design
From .01ct melee to Certified centers to pain in the neck special orders, I make one call. I talk to Karen and it's taken care of correctly and quickly. One stop shopping. She's a peach!

Steve Block

Vielle Jewelers, LLC.
I wanted to thank you for the oval diamonds for the eternity band. It turned out amazing. Your diamonds are always perfectly matched and worry free. In my 16 years as a bench jeweler, you are truly the best I've seen. I will continue to send you all my business.

Clay Scott, Owner

Clayton Jewelry Design
[O]ur order was for 6 pieces of matching 1/4ct. diamonds for a custom designed pair of earrings; subsequent to that we received another request to duplicate the earrings for the woman's daughter who was graduating. [I]t was a delight to have twelve perfectly sized and matching diamonds for these two projects[:] color, cut, and clarity could not have been better matched, and seeing as I'm the one who does the fabricating and setting, your efforts made my tasks easier.

Richard Hegeman

Hegeman & Company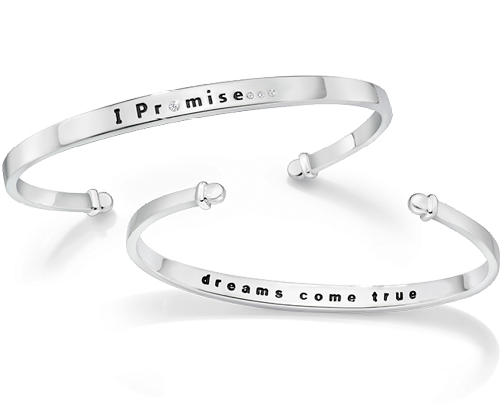 'I Promise' bracelets
by Karen Rosengart
I Promise is a beautiful way for people to give their word and keep it. Engraved outside with "I Promise…" and inside with an inscription of your choice each bracelet is a keepsake that lasts a lifetime just like your promise.
Call for pricing (212) 355-5025