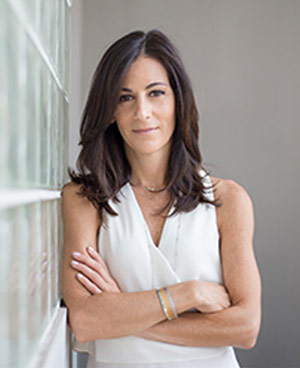 Karen Rosengart,
GIA Diamonds Graduate
Karen has always had a strong creative presence in her life. She holds a Bachelor of Fine Arts degree from the School of the Art Institute of Chicago (SAIC). She also has as a Craft Certificate in Jewelry from the City and Guilds of London Institute where she studied jewelry design and traditional jewelry manufacturing. Karen is a GIA Diamonds Graduate.
After graduating SAIC in 1988 Karen sat at the jewelers' bench. She learned stone setting from her father and specialized in pavé setting. From there she went to work for Frank Nelkin, LLC where she was the liaison for Tiffany & Co. Karen then went to work for Tiffany & Co. where she managed the engagement jewelry product category. She was instrumental in helping launch the original T&Co. Diamond Certificate Program and co- authored T&Co.'s original How to Buy a Diamond booklet. She left T&Co. to work for one of their manufacturers where she managed quality assurance and diamond buying. Read her recent resources, guide to buying diamond melee and guide to buying an engagement ring eBook.
In early 1997 Karen founded KRDiamonds, Ltd. where she utilized her creativity and business acumen to quickly gain a reputation for high quality standards with unparalleled support for clients. After 12 years Karen left KRDiamonds and created K. Rosengart where her focus continues to be catering to designers and manufacturers.
Karen has received the kind of recognition that is rarely granted to a young entrepreneur. In the intensely competitive arena of selling melee, Karen's dedication, integrity, and concern for her clients is a rare commodity.
Hear from our Clients
K. Rosengart has phenomenal, ideal-cut diamond melee that they sell both to the trade AND to the hobbyists and consumers without onerous minimum order requirements. The melee I have gotten from K. Rosengart has been top quality and better priced than what I could get even from manufacturers in China.