Diamond Resources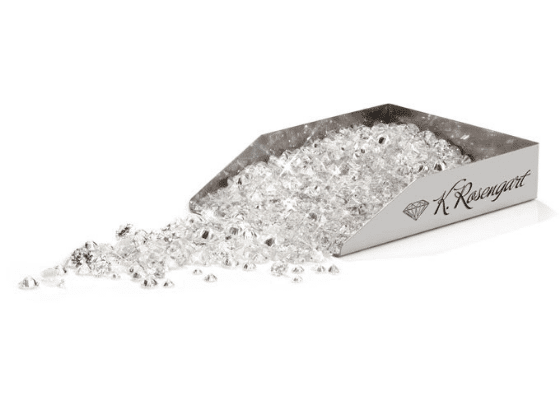 Diamonds are one of the most extraordinary minerals on Earth. Their extreme and inherent beauty makes them one of, if not the, most sought-after gemstones around. Natural diamonds require extreme temperature, pressure, and time in order to be fully formed. They are incredibly rare and easily one of the most valuable commodities on Earth.
K. Rosengart prides itself on supplying the best and highest-quality diamonds for our clients. When purchasing diamonds, you need to know everything you can in order to get exactly what you need and want. We've put together this group of resources for anyone that needs to know more about diamonds and our services.

Frequently Asked Questions
Despite being one of the most visible and well-known resources, there is still a lot people don't know about diamonds. Below we try to answer some of the most frequently asked questions about diamonds and our business.
Do you sell larger stones as well as melee?

Absolutely.  We offer larger GIA Certified stones alongside our extensive melee diamond inventory.

How much does shipping cost?

Depending on where we're shipping the order, the price can vary.

Are there minimum orders?

No – we do not have minimums. We can ship you one stone or thousands of carats.

How do you ship the goods?

Most orders are shipped via armored courier if needed. Our system will send you an automated email that allows for you to check delivery status.

Do you sell colored stones?

Yes.  We currently offer this service to all our clients.  If you bought the stone from us we'll give you a trade-in value.  Not our stone? Send it in and we'll make you an offer free of charge.

I am working on a piece that takes several sizes, can I have the goods on memo?

Yes – we will provide the needed sizes and extra stones so you can finish your job without needing to swap out stones and having production delays.

Do you accept credit cards?

Yes – we accept Mastercard, Visa, AMEX & Discover.
Diamond Guides & Documents
Looking for more information about diamonds? Our diamond guides are here to help you get exactly what you need or want.