Brilliant Jewelry Insurance
Protect        Restore       Preserve
Lifetime Jewelry Protection Plan
Includes damages caused by normal wear and tear, such as: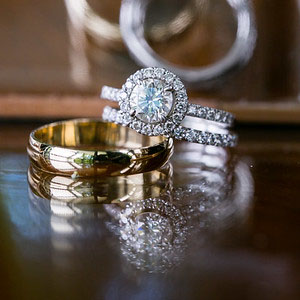 Bent, broken, or worn prongs
Broken chains, bracelets, or earrings
Broken or missing clasps
Dented or distorted jewelry
Diamond and Gemstone Protection
Cracked, broken, or missing center diamond or gemstones
Cracked, broken, or missing accent diamonds or gemstones
Additional Jewelry Insurance Benefits
Initial ring sizing with purchase
Ring re-sizing
Maintenance, such as rhodium plating and polishing
Day 1 protection
As part of our lifetime jewelry protection plan, if we determine we cannot return your jewelry to like-new condition, we will replace it.
With the lifetime jewelry protection plan, you can have peace of mind knowing there will be no out-of-pocket expenses and no deductibles. It's a fully underwritten program with nationwide coverage.
What Is Normal Wear?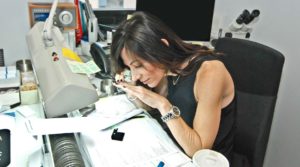 Brilliant jewelry insurance benefits cover damages caused by normal wear and tear from use as intended:
Damage caused by misuse or abuse is not covered
Jewelry dropped down the disposal or run over by a car is NOT considered "use as intended"
Jewelry damaged by chemical (cleaning agents) would not be covered
Prongs bent back, sheared off, or showing signs of tampering/stone removal would not be covered
After Market / Renewal Jewelry Insurance Program
What Is an After Market Plan?
A differentiator! People value merchandise they already own MORE than merchandise they'd like to own… because memories are priceless.
Applies to customers' EXISTING jewelry
Offer your guests the opportunity to restore their jewelry to "like-new condition"
Offer your guests the opportunity to protect their jewelry from future damage
Jewelry Insurance Premiums
Lifetime
Retail Price Bands
Term
Fee
$0.00
$24.99
Lifetime
$12.99
$25.00
$99.99
Lifetime
$29.99
$100.00
$199.99
Lifetime
$49.99
$200.00
$299.99
Lifetime
$79.99
$300.00
$499.99
Lifetime
$99.99
$500.00
$699.99
Lifetime
$119.99
$700.00
$999.99
Lifetime
$129.99
$1,000.00
$2,999.99
Lifetime
$199.99
$3,000.00
$4,999.99
Lifetime
$299.99
$5,000.00
$9,999.99
Lifetime
$449.99
$10,000.00
$14,999.99
Lifetime
$699.99
$15,000.00
$19,999.99
Lifetime
$849.99
Request a Consultation to Get Started